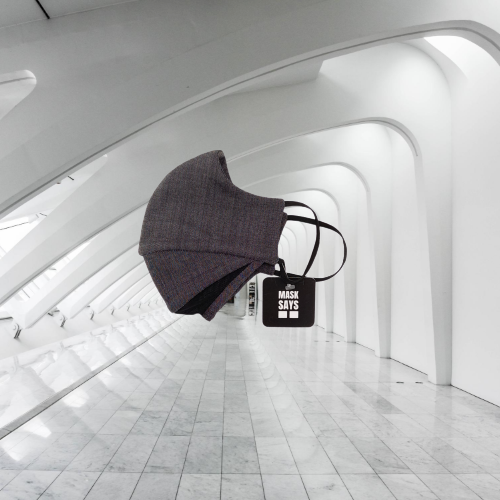 ~flow~mask~
The Flow Mask has an extra air flow duct, designed at the level of the chin, where an additional filter can be inserted.
scroll down and find out more
air flow
By designing an extra layer at the level of the chin an air flow duct is created at this level. By doing so, the air flow, and therefore also the water particles, are directed in the direction of the user itself.
additional filter
An additional removable filter can be inserted in the air flow duct.
Due to it's specific design, water droplets can be stopped easily, but air can remain flowing freely.
comfort
While wearing a Flow Mask, you can remain doing all the things you love to do, including sports, with a pleasant breathability.
Regarding Intellectual Property,
a BE patent was filed on October 14, 2020,
a PCT procedure will be started before the end of the year.